On April 4, 2015, in Zion, Illinois, which is roughly an hour outside of Chicago, 17-year-old Justus Howell reportedly got into a fight while trying to buy gun. Officer Eric Hill arrived on the scene after someone reported gunfire. Howell and Hill crossed path and reportedly "Hill had been trained to study the way Howell was walking — and he appeared to be armed." Officer Hill ran after Howell because he believed he was armed, shot the 17-year-old twice in the back.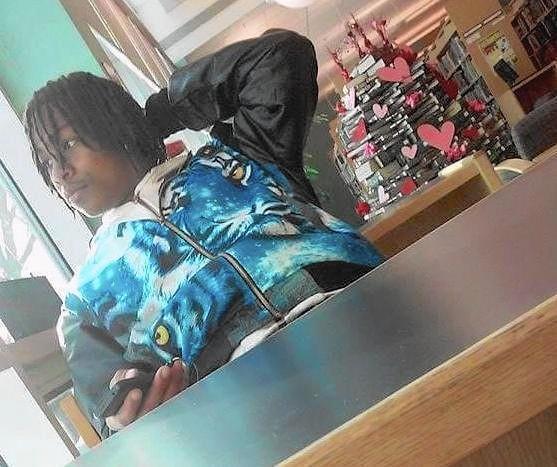 His reason for shooting him? Officer Hill claimed while Justus was running, he turned around and pointed the gun at the officer. Reportedly, an intern that was with Officer Hill "saw nothing in Howell's hands." Justus' family claims although he was armed, the gun was in his pocket, not aimed at Officer Hill. They alleged the officer doctored the scene to make it look as if a gun was in Justus' hand. See the surveillance footage below:
The Chicago Tribune reports Officer Eric Hill has been fully  exonerated, "On Thursday, after a week-long civil trial at the Dirksen Federal Courthouse, a jury sided with Hill and the city of Zion on claims of excessive force and wrongful death."
Justus' mother, LaToya Howell, told a reporter, "no justice, no peace" and "my son did not get justice in this life." She also said, "My fight will never stop" and added that a fund-raiser for a scholarship in her son's name will take place on March 24. Justus was murdered on the same day Walter Scott was killed in  North Charleston, South Carolina.
Our condolences go out to Justus Howell's family and friends.
SEE ALSO:
Marielle Franco, Radical Black Female Politician, Executed In Brazil
Black Police Chief Denounced By His African-American Officers
Megachurch Pastor Says Believing Jesus Is The Only Way To Heaven Is 'Insanity'
Jury Acquits White Police Officer Who Fatally Shot Black Teenager In The Back was originally published on newsone.com
Also On Spirit 1400:
Gospel Selfies!
1. Smiling Days
Source:Instagram
1 of 4
2. When I'm bored... In my @rebdolls black dress love them! 💞
Source:Instagram
2 of 4
3. Great things happening! 2015 is the year to get things DONE!
Source:Instagram
3 of 4
4. Trumpet Awards Selfie!!!! I SO Enjoyed This Show!!! Man!!! Yall are gonna love it! #Blessed
Source:Instagram
4 of 4